Another politician's career hangs in the balance. Is our political system showing, at least by repetition, that something in the Westminster village has to change?
Keith Vaz, the MP for Leicester East, fell on his sword before the Commons Home Affairs Select Committee yesterday.
His position as Chair of the influential group of MPs became untenable once details of the Sunday Mirror's sting, in which Mr. Vaz apparently paid for sex with male prostitutes and offered to pay for Cocaine, became known.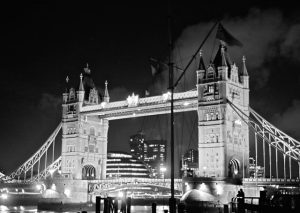 Amid the tragedy and inevitability of this sorry tale, there is a script being played out. A sort of Westministerial deja-vu.
The protagonist resigns in the best interests of the greater good, amid an ill-defined regret, and with a large helping of sincerity in the apology to his family (with whom, by choice or otherwise, he will spend more time).
The loyal constituency party offers full support to its "excellent MP" and the hardline, dogged party faithful cry "foul".
Those opposite praise the 'honourable' manner of the departure amid laughter at the scale of the own goal, and rejoicing at the size of their political gain.
Finally, we settle down, only to repeat the performance ad naseam, ad infinitum.
Keith Vaz may have let himself down but he should have our sympathy. Life in the Westminster village and Parliament's inability to determine what is, and what is not, to remain private leads to the press catching MP's out in the public interest, and the public remaining interested in them being caught.
Parliament and Leicester may lose a good constituency MP, but there will be more like Keith Vaz queuing to take centre stage.