The key to maintaining the quality of life of those with dementia and those around them is to understand the condition and to understand the person with it. This article looks at how understanding dementia can be improved by becoming a Dementia Friend.
A world-renowned psychiatrist for the elderly, Dr. Nori Graham was at Field Lodge care home, St Ives in Cambridgeshire yesterday talking about "Understanding Dementia".
Dr. Graham, Fellow of the Royal College of Psychiatrists, Emeritus Consultant in the Psychiatry of Old Age at the Royal Free Hospital, former Chairman of  Alzheimer's Society and honorary Vice-President of Alzheimer's Disease International spoke authoratively about the disease and living with it.
First, there is good news. Being forgetful is not a sign of dementia. We all forget at every stage of our lives; 'now where did I put my car keys?' 'I saw so-and-so yesterday, but just can't think of her name.'
Dementia is a term used to describe various different brain disorders that have common threads: they lead to loss of brain function, especially memory; they are progressive and irreversible; they are not part of the normal aging process.
There are over 100 conditions within the term dementia; the most talked about being Alzheimer's disease and Vascular Dementia.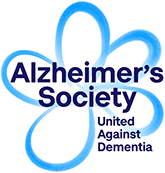 There is even more good news. 4 out of 5 people over the age of 80 years do not have dementia.
But for the 1 in 20 over 65 years old, the 1 out of 5 over 80 years, and the 4 out of 5 residents in a care home, dementia is a life-changing illness. For those around them an understanding of living with dementia is crucial in maintaining a quality of life for both sufferer and carer.
Dr. Graham said that over the last few years there has been much greater awareness about dementia:
"When I first became Chairman of Alzheimer's Society, which was about thirty years ago, my first public talk talked about the 'silent epidemic'. There was dementia out there but nobody talked about it or knew about it."
She said that it is no longer silent. People were talking about it and beginning to understand it. Importantly, the patient is now at the heart of dementia understanding, treatment and management.
"When I started with the Alzheimer's Society all those years ago the focus was on the carer. It was an organisation representing carers of people living with dementia," said Dr. Graham.
She said that in those days conferences about dementia heard from experts and carers. But about 17 years ago a sufferer addressed an international conference for the first time. Now, she said, "The Alzheimer's Society does represent…both the person with dementia and the carer."
The society's Dementia Friend programme follows an ideas orginally started in Japan, where in relative terms, the country has the largest elderly population in the world. The scheme was started to educate the smaller younger generation about living with dementia in a country where proportionately there is a high number of sufferers.
Under Alzheimer's Society's scheme, a Dementia Friend learns a little bit more about what it is like to live with dementia and then turns that understanding into action. Anyone of any age can be a Dementia Friend.
A Dementia Friend can do as little or as as much as they chose. There is no obligation or expectation on a Dementia Friend. Merely watching a five-minute video online, or attending a training session if preferred, will equip a person with a better understanding of the disease and those living with it.

Simply wearing the Dementia Friend badge, or telling friends about the programme will help increase awareness. As the society says: "every action counts."
There are now 1,857,700 Dementia Friends in the United Kingdom.
Information about dementia can be found on  Alzheimer's Society website
To become a Dementia Friend, or read more about them go to:
https://www.dementiafriends.org.uk